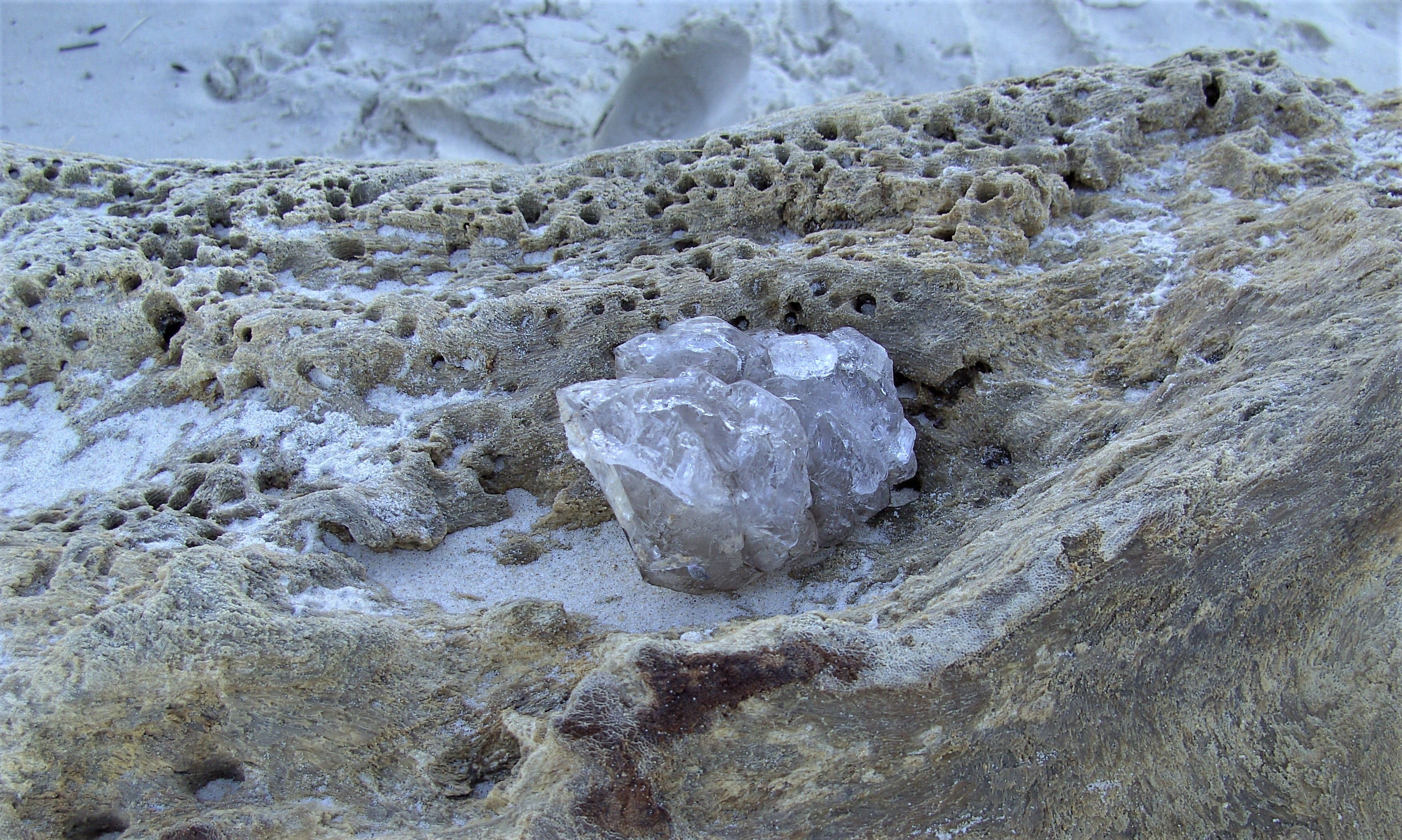 by Lorraine Gardiner

Hits: 417
Lorraine @ Nymea Academy
I've spent many years working with crystals; a passion that was ignited when I was gifted a beautiful Herkimer Diamond pendant 20 years ago. This started a journey into learning more about the healing possibilities our Earth has to offer us and have spent many years training in different modalities such as Reiki, Massage, Aromatherapy, Crystal vibrational therapy, TFH kinesiology, Aromatic Kinesiology, Australian Bush Flower, Liquid Crystal and Starchild essences. I have completed a Diploma in Crystal Shamanism and an Advanced Diploma in Aromatic Medicine.
I also love creating my Nymea range of wellness products and, when I get a chance, making shaman and crystal tools.
Meeting my mentor Rachelle Charman has led to many beautiful experiences and a grounded spiritual outlook and I now feel ready to share my knowledge with others and guide people on a journey to reconnect with their soul and to embrace their life purpose here on earth.
I have a deep desire for humanity to understand how they can empower themselves and discover that they are not helpless, that earth has provided all we need to be happy and whole, and it's just that sometimes 'life' gets in the way of truly experiencing our divine right to shine.
I'm pleased to be able to bring you the full range of the Crystal Awakening and Crystal Shamanism workshops giving you an option of completing a Diploma level qualification.
Workshops include 
Crystal Awakening Foundation, Intermediate and Advanced
Crystal Shamanism Level 1 and Level 2, Sacred Drum making and Oracle card 
All workshops are accredited with the IICT (Foundation workshop becomes accredited after completing the Intermediate level) and are part of Rachelle Charman's Academy of Crystal Awakening workshops.
For more information see crystalwakening.com
For all enquiries please contact
Lorraine - 0401374504
lorraineatnymeaacademy@gmail.com
www.facebook.com/lorraineatnymea
Foundation workshop 1 day
Experience the loving, powerful energies of crystals and how they can assist you in activating the wisdom of your heart and soul as you experience your own divinity.
Awaken and develop your own unique individual healing powers as you tap into your intuition, creativity, inspiration, higher self and your heart as you take this
powerful journey with the crystal kingdom. Throughout this workshop you will discover how to activate the healing energy that lies within.
• Setting a sacred space – Releasing Ceremony
• Inner Earth Crystal Deva Chakra Meditation
• What are crystals? – Experience their energy
• Clearing and Cleansing crystals
• Programming crystals
• Teacher Crystals (Master Crystals)
• Crystal Grids – Learn how to activate grids
• Crystal Essences – Learn how to make them
• Crystals and their relationship to the Chakras
• Crystal Healing – Crystal Chakra Balance
• Receive and facilitate a Crystal Healing


Intermediate workshop 2 Days
Activate the wisdom and knowledge of your heart and soul as you connect with the Crystals and their energy of Divine Love. Rachelle's intention for this powerful workshop is to encourage you to step fully into your power as a crystal healer. This sacred workshop will run over two days where you will be taken on a journey of healing as you connect to the crystalline energies. You will learn how to promote deep transformational healing for yourself and others.
• Initiation and Activation of the 13 Chakra's
• Akashic Record Mediation
• Master Crystals – connecting to the crystal Deva's
• Crystal Healing Processes, Inner Child and Chakra Balancing
• Step by step guide to facilitate a Crystal healing
• Expanded Heart Grid
• The three waves of Healing
• The Healing Ray Crystals
• The Dynamic Healing Crystals
• Receive and Facilitate two Crystal Healings
• Certificate on completion of required healings outside the workshop
• Extensive workbook manual



Crystal Awakening Advanced Workshop 1 day
Learn a new healing technique to utilize in your healing practice and within your own personal life. Give yourself the gift of deepening your personal healing journey, as you are guided through sacred healing for self-empowerment and awakening.
This Advanced level workshop offers a powerful and profound practitioner process to share with your clients to help facilitate powerful change and healing at this important time on the planet.
We are all experiencing and living in such an exciting time here on Earth. A time predicted by the ancient prophets to be one of powerful transformation and dramatic change upon this planet. Many souls are awakening from their slumber all around the world and the crystal kingdom is hearing their hearts calling for support, guidance and healing. We are ready as a global consciousness to join together in love and oneness as we return home to our hearts moving forward into a new level of love, peace and harmony.
EXPERIENCE THROUGH THIS WORKSHOP:
Learn a powerful life changing healing process in crystal soul retrieval and emotional release technique, as you will be given the opportunity to facilitate and receive this powerful healing process to share with others in your healing practice.
Certificate and accredited course.
Crystal Shamanism - Level 1 - 2 days
(includes certificate, accreditation and complete workbook)
Experience through this workshop:
• A sacred ceremony to activate and awaken your inner shamanic wisdom. Be guided on a powerful healing meditation into a crystal cave deep within the earth
• Learn what Shamanism is in today society.
• Participate in a sacred cleansing ceremony working with herbs and crystals
• Learn the basics of crystals, cleansing, programming and connecting to the crystal kingdom.
• Understand the medicines of the earth and her power tools and how to use them.
• Discover and journey to the three worlds of Shamanism and the crystals that assist in connecting us to each realm.
• Connect to your crystal power totem
• Learn how to facilitate crystal soul retrieval process
• Allow yourself to be taken on a sacred drum journey to discover your animal spirit guide and blow its spirit into your crystal to enhance your connection.
Crystal Shamanism - Level 2 - 2 days
(includes certificate, accreditation and complete workbook)
Experience through this workshop:
• The secrets of the Shadow and the gifts of healing that it brings. Connect to and embody the powerful crystals that assist us in the integration of our shadow.
• Learn advanced cord cutting techniques working with the ancient healing crystals and the lords of karma
• Embody and experience the five elements, Spirit, Fire, Water, Wind and Earth as you are guided on a powerful mediation to connect to the crystals that correspond to each element and how to implement the crystals into your healings.
• Discover and learn a Powerful feather healing process, gifted by the spirit of the eagle.
• Understand how we carry our family's karma and learn powerful practitioner processes on releasing old ancestral patterns and healing old family wounds as we connect deeply with the healing energy and wisdom of the Crystal Kingdom